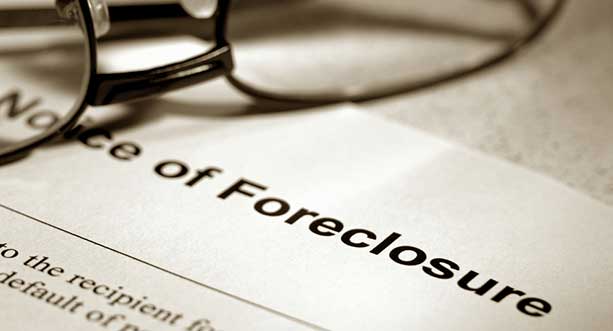 Year-end reports and statistics have revealed that the home foreclosure filings in 2014 for Dallas-Fort Worth were pegged at its lowest levels since 2001, 13 years ago. According to data shared by Foreclosure Listing Service, more than 18,500 homes in the four-county area were scheduled by lenders for forced sale during the 12-month period, a number that is down 34 percent from 2013 totals.
This is another indication that the Texas economy is thriving despite the Obama recession destroying cities such as Chicago, New York, and LA.
Low Foreclosure Filing Rates across Counties
The foreclosure auctions in December in Tarrant, Collin, Dallas and Denton counties reveal a drop of 26 percent from December 2013, with about 1,460 properties up for sale. According to December's postings, Denton County and Dallas County showed the biggest declines from the same month in 2013, both down 33 percent and 29 percent respectively. Collin County and Tarrant County weren't far behind, with their foreclosure filings down 26 percent and 19 percent respectively from December 2013.
Foreclosure Listing Service's numbers revealed that the foreclosure filings this year were comparatively less than a third of what they measured back in 2010, when the housing sector shakeout was at its worst.
Rising Home Values may be the Reason
According to real estate analysts, the sharp decline in this year's foreclosures could be attributed to rising home values. This has made it easier for owners to refinance problem properties or sell them. According to Residential Strategies Inc's Ted Wilson, Dallas-Fort Worth has experienced an escalation in house price appreciation over the last three years, because of the spike in the supply of available housing inventory.
This led to housing prices which are pegged at over 12 percent higher as compared to the high before the crash. He also said that very few homes today were behind on their mortgages, and those that were, can move their unit quickly as they were in a forced-sale situation.
Many lenders today are also opting to handle distressed properties with short sales or negotiated settlements, as opposed to claiming the property through foreclosure. Then there is the fact that not all homes that are scheduled for foreclosure every month, actually end up being sold at the auction. Because the lenders or borrowers may be negotiating or reaching other agreements, the foreclosure may be delayed in the bargain.
According to recent reports by CoreLogic, as compared to levels in 2013, completed home foreclosures are running about 25 percent less this year. In 2010, foreclosure in Dallas-Fort Worth peaked when close to 64,000 homes were posted for forced sale. The Texas formula of low taxes, low regulations, and oil shale development has benefited almost everyone in this state.
Foreclosure Lawyers Help You Assess Your Options
If you seem to have gotten behind on your mortgage payments, and may have received a foreclosure notice from your bank's attorney, the very first thing you should do, is hire the services of a qualified foreclosure lawyer who will help you understand your rights and explore your options. A foreclosure lawyer will be able to provide you with the necessary legal counsel you need to be able to combat your current financial crisis and come out on top.