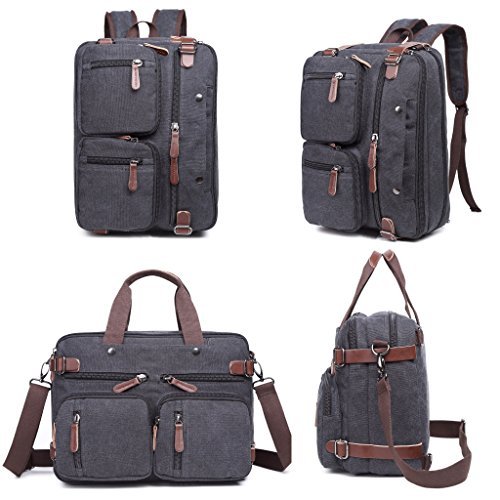 Convertible bags – Have you heard the name yet? If not, then you are seriously missing something incredibly useful. Convertible bags especially the baby diaper bags are the most cost-effective products that you can buy for yourself. You can convert them from one bag to another and take them wherever you want. From gym to office, it will suit your every purpose, and you have to pay only once.
I know it is hard to believe but here are some more jaw-dropping features of convertible bags.
  

Convertible bags can also be called as the multi-purpose bags. These bags come in different models, sizes,  designs, colors, and qualities.

  

You can use it at the gym in the morning then convert it into a backpack to take your laptop to the office. And    in the evening, you can convert it to a duffel bag for a trip or weekend tour.

 

Some convertible bum bag can be converted into a backpack. Also, you can convert a messenger bag to a backpack and a backpack into a duffel bag.

 

These bags are both manufactured in a soft shell and hard case.

 

The best part is, a convertible bag comes with long-lasting handles so that you can easily carry it or pick it up.
Why do you need a Convertible Bag?
Since the bag is cost-effective, useful and durable. If you are running in tight schedule all day, then imagine what you need the most?   
A bag will accommodate all your essential things from outfits to equipment, from juice bottles to lunch and hair pins to paper clips. And you cannot take a gym bag to your office or an office bag to a tour. Can you?
So, here comes the usefulness of a convertible bag. Convertible bags are made with durable materials because the manufacturer knows it clearly that you are going to use it pretty rough. And it is a cost-effective deal indeed, as you don't have to buy three bags separately instead investing in one quality convertible bag will be enough.
Usefulness of a Convertible Baby Diaper Bag:
I think it is the most incredible idea that the manufacturers can come up with. Mothers need to maintain their style statement the most. And due to the lack of time, it becomes tough. So, having a baby diaper bag will let a mother accommodate all the essential stuff of her baby in multiple pockets and at the same time she can convert it in 3 ways.
Most of the baby diaper bags can be converted into a crossbody bag, a tote or a diaper backpack. Also before buying such a bag make sure,
        

it is resistant to stain,

        

has handy front mommy pockets for keeping compact, lipstick and keys,

        

and a fold-back magnetic top so that you can open it anytime to grab the necessary items.
Apparently, convertible bags especially the baby diaper bags need to be a part of your wardrobe. So, what are you waiting for? Go and grab it.