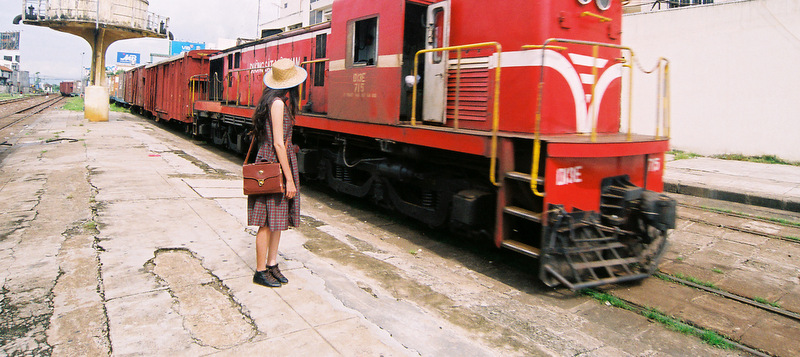 You might have travelled in train many a times in your life right? But how many times have you thought about the stoppages that your train halts at? Do you really think about the trains in a powerful manner? Come on, there are many trains in India that cover a huge area and hardly halt at any place. It is indeed a big thing in itself.
26 Types of Passenger Trains  
Yes, you know it that Indian Railways has one of the largest railway networks  in the world, and it has twenty six different kinds of passenger service trains like semi high speed Gatimaan Express train, Shatabdi Express, Rajdhani Express, Duronto Express and so on. Talking about Vivek Express, it is presently the longest train route in Indian Subcontinent, and if you talk about the Thiruvananthapuram Rajdhani Express, it runs the longest nonstop run between Kota Junction to Vadodara Junction. These trains and their diverse stories have a lot to share with you. Even if you want to do Indian train enquiry, there are services and tol-free numbers for your ease. So, all in all, train journeys are much more than you think them to be in India.
Some Incredible Trains
Talking about Thiruvananthapuram Rajdhani Express, it is the longest running Rajdhani Express train. It connects New Delhi to Thiruvananthapuram. The 12431 Rajdhani Express runs the lengthiest nonstop run between Kota Junction to Vadodara Junction.  The distance it covers is 528 and it covers it in six hours and fifty minutes. So, while you were thinking about some other mode of transportation, don't you feel trains are pretty impressive?
Then the Mumbai Rajdhani Express is also a prominent train that is the fastest Rajdhani Express train in India having an average running speed of 91 kmph. This 12951 Rajdhani Express is superfast express train and it operates from Mumbai Central to New Delhi. It covers a distance of 465 kilometres and it takes five hours and ten minutes. The punctuality of this train is really good.
 Moving on to Kerala Sampark Kranti Express, it is the longest running Sampark Kranti Express train and the only Sampark Kranti train in India that runs out of the national capital. The Sampark Kranti runs nonstop between Hazrat Nizamuddin to Kota Junction. The train covers a distance of 458 kilometres and the run time of this train is six Hours thirty five minutes. So, if you used to think that these Sampark Kranti Express trains always have a connection with national capital then you were little mistaken.
Have you ever heard about Maharashtra Sampark Kranti Express? Well this express train is the fastest Sampark Kranti Express train and possess only three halts from starting and ending station. It is a biweekly train and you can find a great rush on this train.   The distance it covers is 458 and the run time is seven hours and ten minutes.
So, while you have always travelled by train, you must notice these small, interesting and distinctive things about trains and the routes you travel on. After all, you need to be proud of the trains you travel in.