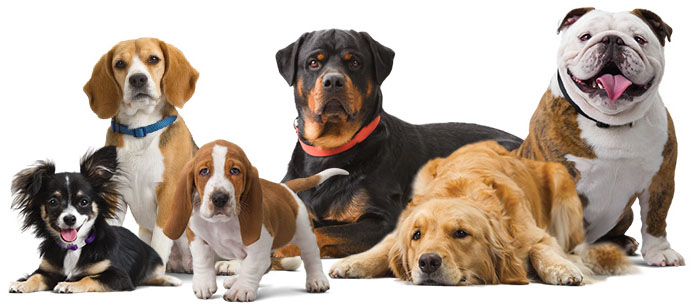 Dogs are fun. One can never be bored and alone at home if he has a dog to accompany him. Only a pet lover can understand the feelings to have a pet at home, and if you are here reading this then it's already assumed that you love pets especially dogs. If you already own a dog or are planning to get a new one then you need to understand that choosing the right breed can be a wearing task.
You need to go through a lot of information and guidelines to narrow down the options to make the selection easier. This only occurs when you already know where to look for the right information. Online is the best source, where you find list of dog breeds. It can be confusing to choose one but here are some tips to follow and bring the best dog breed home.
Have you Assessed your Family and Home?
Start the task right from your home. A lot of assessment needs to be done before you get the dog inside your house. You need to see how big your house is, how big the yard is, how many children are there, are you out most of the time, do you have anyone else to take care of dog when you are not at home etc. You need to get answer for all these questions to begin the search for right dog breed.
What are your requirements from a Dog?
It is important to know your purpose, expectation, and requirement from the dog in advance. Decide if you want a pet that is gentle and friendly, if you are willing to provide the dog a shelter, if you want a playful or a quite dog, if you want a dog to protect your house or just as an additional member to your family. Find answer for all these and then you can begin the search.
Have you checked the Comprehensive Dog Website?
With the use of internet, searching for information has become very easy. You should start looking for websites that offer comprehensive information about dogs. Such websites have a massive list of all dog breeds and details about each of the breeds. You can just scroll through the list and choose a breed matching your requirements. Few of the popular breeds that you can consider include German shepherd, Beagle, Labrador retriever, Bulldog, Rottweiler, Boxer etc.
Have you Asked these Questions to yourself?
Once you have assessed family, house, requirements from dog, checked all the list of available breeds, one last but important thing you need to do is ask these questions to yourself:
How much time do you have to spend with the dog?
Can you take your dog out for a walk in the morning or evening?
Do you have enough time in hand to do the grooming of your dog?
Can you train the dog on your own?
No matter if the answers to these questions are yes or no, there is always a breed available matching your requirements. You just need to find the right one. Good luck!