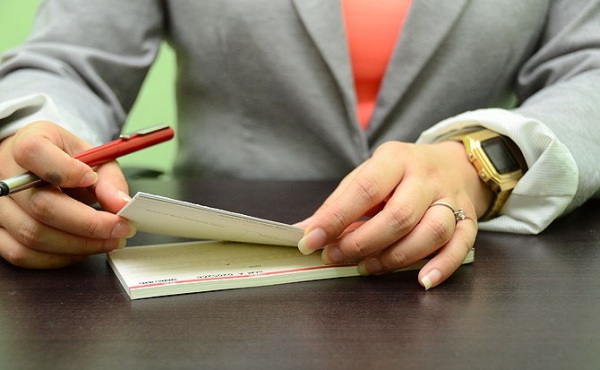 In the current economic climate, many of us are dealing with debt and looking for ways in which we can improve our finances. This will leave you looking for finance support and while there are a number of ways in which you can obtain loans or credit, not all of them are open to you or suitable for your needs. This means that you will need to put in some work and effort to find the finance solution that is best for your needs.
Find Out Your Credit Rating
If you are serious about obtaining a loan, you will find that it is quite important to know what your credit score. While you don't have a universal credit score that is the same across all of the different loan providers, you will find that your credit rating will be within a ballpark figure for all loan providers. This means that some firms will be more suitable for your needs than others but on the whole, you'll be in a general area with respect to your credit score.
This is important because it will help you to find the loan provider that will be more likely to provide you with a loan. If you have a poor credit score, look for the providers that promise to help find loans for people with poor credit scores. If you have a positive credit score, look for a company that promises to provide attractive loans to people that have good credit scores. When it comes to minimising the time and effort you put into obtaining a loan, knowing your credit score and then making applications based on companies attitudes to your score will be a smarter use of your time.
Think about taking out a credit card
It may be that taking out a credit card will be of better benefit to you than taking out a personal loan. If you already have credit card debt, you have to be careful about what you do and how many cards you eventually take out or apply for but there will be some people who benefit from obtaining a credit card.
There are some cards that provide a 0% interest rate for new applicants and if you find the right provider, you could get up to 16 months interest free. This will provide you with the chance to pay off the finance without spending anything on interest, which is definitely something that will appeal to a lot of people.
Again, you need to weigh up your options when it comes to credit cards and not just apply for the first one that you see. There are plenty of credit card providers to choose from, all with their own terms and conditions, so be sure to get information from as many as you possibly can and then decide what one is right for you.
Look at Other Finance Options
It is always best to avail yourself of as much information as you possibly can. Have you considered peer to peer lending? If you are not receiving any joy or encouragement from banks or traditional lenders, it may be that this is an option for you. Companies such as Zopa promise to provide a place for social lending and although the loans are provided based on credit scores, you will find that it is possible to receive an attractive rate of interest if you are successful in your application.
Consolidate Your Loans with a Guarantor Loan
One thing to bear in mind is that dealing with debt is much harder if you have a poor credit rating. If your credit score lets you down, you'll be limited in what you can do, but there will be ways for you to obtain finance if you need it. You can look into taking out a guarantor loan. If you have someone in your life that is willing to act as a guarantor for you, you'll be able to receive an attractive level of APR, helping you to find finance at an affordable rate.
Obtaining finance is a risk and you should do everything you can to try and minimise the risks that you face when applying for and dealing with finance. However, being proactive and deciding to tackle your debt problems is a major step for most people and it is always best to try and reduce your debt. It can be a painful process but minimising your debt issues will help you to have a brighter future.
Andrew Reilly is a freelance writer with a focus on news stories and consumer interest articles. He has been writing professionally for 9 years but has been writing for as long as he can care to remember. When Andrew isn't sat behind a laptop or researching a story, he will be found watching a gig or a game of football.